Industry experts - AFBTS, will showcase their unique coaching program "Amazon FBA Build to Sell" at White Label World Expo UK 2021!
Amazon FBA business selling expert, Dave Storey CEO of AFBTS Ltd, will be at the White Label Expo UK 2021. Dave will be offering insights in to how to develop a strategic exit plan, in order to get the highest possible selling price for an Amazon FBA Private Label business.
Dave told us, "Just because you know how to build an Amazon FBA business, in terms of sourcing, launching and advertising products…. It does not mean you know how to exit one for the highest value possible. These are different skills entirely!"
Dave will explain exactly why this is and what should be done to massively increase the value of an FBA business… before it's sold. The implementation of an Exit Plan early, can add 6-7 figures to the value an FBA business and is something AFBTS have helped many business owners to achieve.
The AFBTS coaching program is an industry first and will give FBA business owners the knowledge and tools to create and implement a professional exit plan well in advance of selling. This will not only massively increase the value of the business, but also means it's likely to sell sooner.
Here is what one of AFBTS's clients had to say about the coaching program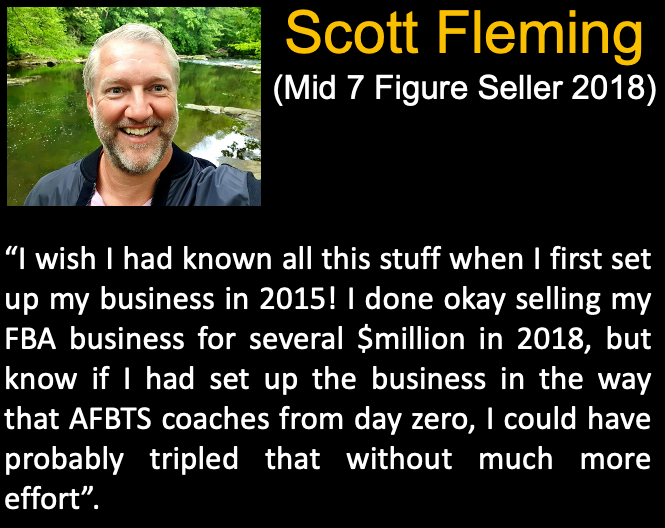 And these are the comments of Aaron Knirr, 15 years in ecommerce and now a Broker for Website Closers had to say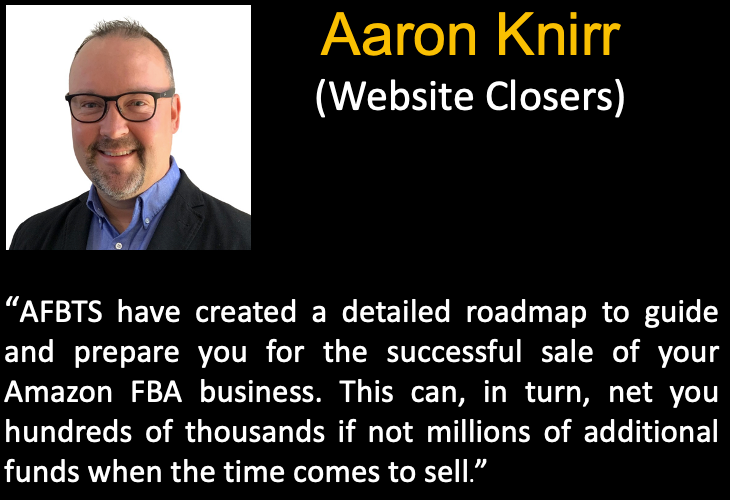 Here are some top tips for optimizing an FBA business for maximum value. The sooner this is started, the greater impact it will have. Selling a business without optimizing it first, can mean a huge opportunity missed for the owner and is something the buyer will capitalize on.
1. Walk in the Shoes of the Buyer
Understand all of the factors which effect the value of an FBA business, from the perspective of a buyer. Identify which ones are the most relevant for the business. Which ones can be implemented with the least amount of effort that will produce the biggest results? Don't try to do them all!
2. Maintain a Detailed Financial Forecast
Create and maintain a detailed forecast for the business. It should plot out the growth curve of the business in terms of SDE. This will determine when the best time to sell is to get the highest value and all of the actions that are required to get there.
3. Implement a Strategic Exit Plan
Create and maintain a professional exit plan which will ensure that all the actions related to optimizing the business are completed ….and on time!
4. Prepare for the Sale Process
The sellers aim is to give the buyer total confidence in them and therefore their business. Be aware of exactly what is required during the sale process and have a system for storing this information so that's is made available in the shortest time possible.
AFBTS will be at Stand No. WL511, at the White Label World Expo UK, @ ExCeL London, on 22 & 23 Feb, and offering a special trade show discount for attendies only.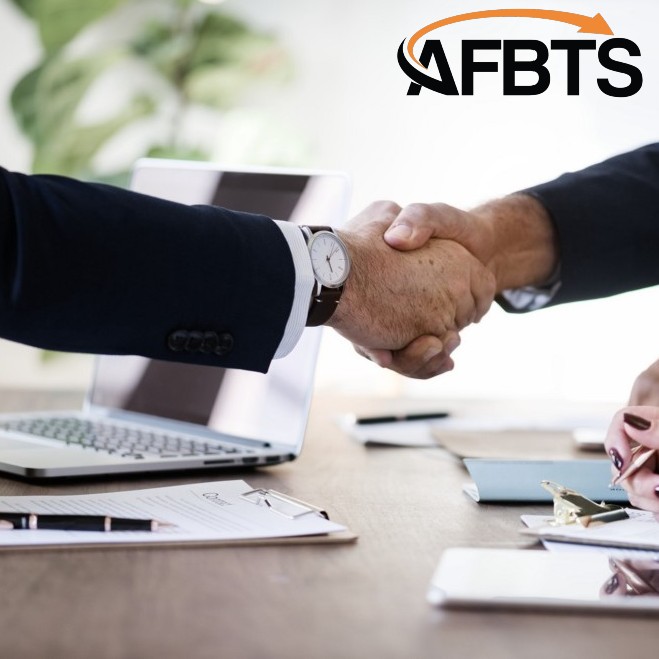 Get In Touch:
+44 734515022
Follow Us:
Facebook: AFBTS
LinkedIn: AFBTS